Stayed at home for the whole day today , woke up around 5.30 and chatted with that idiot for awhile . Used comp for the whole day ! Someone please entertain me ! ) :

JACK'S PLACE , ricky , rmb to pay your losses !
Well , my results are dropping . Eagerness in learning are gone ! Neglecting my work ! In school , its just for me to play ! Not study ! Hmmm , pink form ? Maybe it will help ? If it really helps , i shall thanks TANHANXIANG . Right ? N lvls are approaching fast . Physics are still the same , HOPELESS ! I shall find back the eagerness fast ! I must not let those teacher disappointed on my results ! I shall prove to mr chen , I said i can , I really can ! Lets wait and see until the day when 'N' lvls results are released ! Starting my revision during April ! Hope zhi hao wont lie to me ? Hahahah !

Something wrong with those codes ! Finally , repaired them !!!
( 219days to 'N' lvls ! )
Happy Birthday to David! :D
Suppose to post what idiot told me to post . But my brain not workin now so dun get what he mean & i oso dun understand what he saying . Dun say i slow ah! & so, i'm gonna anyhow post him le . Hehe. Anw, idiot! Thx uh :D Pei me go wait cab & acc me at 343 when they having BBQ. Best larh you. Dun say i wang en fu yi uh. :D && sorry uh, keep disturb you . Hehe. Okay larh, short post for me. TAKECARE! :D
Didnt went to sch today , wasted that idiot 's effort to morning call me ! Hahaha ! SORRY ! ( : Was so tired until i cant even force my eyes to open uh ! Went out in the afternoon and had my haircut today ! Disappointed . The hair dresser told me that i need to grow longer before i could have my desired hair cut . But , still a student . So , bo bian . Hmmm , trimmed my hair and went over to find my frens . Chatted awhile and spending the rest of my time ignoring them chatting on phone ! HAHAHAHA ! Reached home continue to chat and went to bath . Going to sleep soon ! GOODNIGHTS !!!!!
helloooooooooooooo :D
Idiot not posting today. haha! Once again, he can wake up in the morning due to me! Haha, lots of morning call. Idiot! See i so good, muz thank me uh. hahah (: Anw, common test coming le, Jiayou okayy. Remember our bet ah. & ah, muz be careful horh, dun always sprain until ur leg. Muz takecare of urself.

Wad is sincere ah?
Hahah!
You know le rite.
Loveyou la idiot!<33
Woke up 6.30 today ! It was the same person who woked me up today ! hahaha ! I seemed harder to be awaken today ! Thanks again for your effort ! Haha ! Hmmm , rushed through everything . Bathed and went out immediately im done ! Reach school aroun 7.18 and went to hall . After reading , continued normal lessons . Nothing special happened today ba . I guess ? So after sch , went to bball court to play while waiting for eng kiong to be released from his coaching lessons . So around 3.30 , went out planning to meet him . But , he have something on last minute . So went home straight . Bathed and blogging now ! Hahaha ! Going to have a haircut later on ! Hope , it will be a success one ? Hahaha !

( 223 days to my 'N' lvls )
Woke up today around 6.20 ! Actually if without the help of someone , i wont be able to attend sch today ! Hahaha ! Thanks uh , someone ! LOL ! Hmmm , cab to sch as im going to be late . Did not ran during mass run . Was excused because i told Mr Chen that my stomach is not feeling well , if they force me to run , i sure go home ! He brought me to the canteen and sat there . Waited for the rest of upper sec to be back and went back to class .

Well , today can say , wasted my tym before recess . Chem , Ss , Ma and Eng , Didnt studied at all . Same excuse , stomach pain and laid on the table until i doze off . Hmmm , dunno why my stomach is very weird today ! Plus , i cant urine ! Bladder also got problem !!!! So tolerate and refused to go home . So recess tym , had porridge . After recess , still feel abit of uncomfortable during POA , but after that , im okay ! hahaha !

Had lunch at mc donalds and waited for eng kiong to come . After Eng kiong reached , its our turn to wait for him to eat ! So after eveyone ate their lunch , joke around with James and went to help my father deposit money into his bank acc . After that , took cab with eng kiong and james . Went home (( : Wow , today , frens today are so caring huh ? Haha ! And , hanxiang now im posting le hor ! Dun say i never post again !!! ( :

( 224 days to my 'N' lvls )
Was very busy this few days ! HAHAHA ! Went movie on friday night at AMK ! Watched 14 blades ! K uh , alot of fighting scenes . If you dun lyk fights ! Dun ever watch that show . After movie , went chong pang and went to find my mother ! Its her birthday ! HAPPY BIRTHDAY , My mum ! HAHAHA !

Woke up and went out on saturday ! Nothing special happened . So lets not talk about it ! Today in the evening , went to have my lunch over at 925 and went home to bathed . Headed straight to safra and saw Youyi there ! He was playing pool ! Chatted awhile and went over to have my game of billard . After billard , went to watched movie again . Actually planned to go and sing some songs ! But in the end , from more than 10 ppl decreased until left the 4 of us ! Edmond , shi hao and ah jie . Im the 4th person ! ( : So watched true legend . Surpirsed when i stepped into the theather . Less than 20 ppl are watching the show ! Overall , its also a fighting scene . The same old line , dun watch this show if you dun lyk fighting ! ( : Impressed that watching 2 movies in 3 days is so lyk , kind of bored ? Somemore its the same genre .

After movie , went over to chong pang together with edmond while the rest went home . So , met up some frens and chatted . Took gavin 's free cab home ! Wow , he is so rich now adays uh ? Lets see , how long can he lead this life ! Haha ! Everyday cab here cab there ! ( :



( 225 days to my 'N' lvls ! )
Hmmm , i think today is special because .... I attended training ! HAHAH ! Unbelievable ? School today was average . Had 2.4 for pe . Mr manor brought us out to the ne court for 2.4 . Well , basically , walked for the first 1-2 mins chatting and started to jog for the first round . Mr manor said my timing was around 6 min for the first round and i stopped . Having no means to pass ! Not the actual 2.4 and im like running for nothing ! Continued to walk around half a round and cut short cut to chase zhi hao and han xiang . They were still at their first run , spending all the time walking ! LOL ! So when we reach the finishing point , Mr mano asked zhi hao to continue his second round while han xiang managed to escape away from mr mano ! Slept all the way for ss today ! Having the means to study but without the energy !

After school , cabbed home with kay seng to change and went straight to met nigel and han xiang . Went in school and to the bball court ! Played the whole day ! I felt that , my coach finds me invisible ! Seriously , never even talked to me for the whole training ! And so , i ignored him too ! Didnt payed much attention to his talked . Anyway , those matters dosent involve me ! Sprained my leg playing with juniors ! UH !! Irritated ! Haha , After training went for dinner and back home ! ( : Thats my day !

( 228 days more to 'N' lvls ! )

IM SO BORED !!!! SOMEONE ENTERTAIN ME !

IM SO BORED !!!! SOMEONE ENTERTAIN ME !

IM SO BORED !!!! SOMEONE ENTERTAIN ME !

IM SO BORED !!!! SOMEONE ENTERTAIN ME !

IM SO BORED !!!! SOMEONE ENTERTAIN ME !

IM SO BORED!!!! SOMEONE ENTERTAIN ME !
HAPPY CHINESE NEW YEAR !!!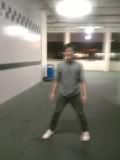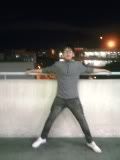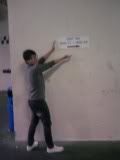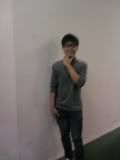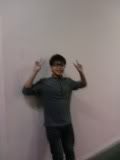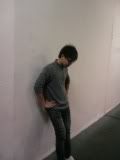 Wow ! This new year is definately tiring . Went out on the night of new year eve with friends . Had fun !!! But , went home around 5+ and slept only at 7 . Woke up this morning at 11.30 ! 4 and a half hour of slept ! NOT ENOUGH !! So went over to grandma 's house at bradell with my parents and my brother for blessings ! ( bai nian ) Played black jack with cousins . Won quite alot this year ! HAHAHA ! The first year that im not losing !
Okay , so went off early with my cousins and had a ride from him back to sembawang . Went to meet ah jie , botak and wei chye . Waited for everyone and ate steamboat . After steamboat , chatted the whole night and played alot of games ! FUN !!!! Went home with wei chye around 4+ , bathed and here i am blogging now ! While , can dun think of sleeping already . Going out awhile more to meet gavin . And , those pictures were tooken by song xuan . Wad a lousy photographer ! Still said he is skillful ! PUI ! Hahaha ! Kidding ! ( :
( 232 days more to 'N' lvls !!! )
HAPPY CHINESE NEW YEAR !
Its new year eve tomoro ! ( : Having reunioun dinner tomoro ! Wow ! My brother is cooking for this year 's reunion dinner ! Today i am so happy that i had a great helper !! GAVIN LIM ! Applause for him ! He helped me shifted my room . Achieve a personal room ! No need to share with my brother le ! But , the sad thing is , cant move my comp in my room due to the internet . Sad ...
After i finished shifting my room , went chong pang mcdonalds to look for ah tou . Chatted and keep on changing our place to chat due to the hot weather and the sunlight . Was so hot in the afternoon . Felt like i am going to melt . Well , have my dinner and continue to chat . Bought sunglasses ! Hahaha ! Around 12+ , went to have supper and went home ! ( : Thats my day !! HAHAHA ! After tomoro ... Money come in le ! Hope i can have more pictures during CNY !
( 234 days to 'N' lvls !!! )
Was so happy in school today ( : So much entertaining jokes between classmates and friends ! hahaha ! Received my class test result . Eng = 22/40 , Maths = 9/10 Chem = 26/30 , Geog = 14/15 . Must improve on my english !!! Hmmm , went home straight after school to have a bath . Waited for jeremy to fetch me from my house . Went to queensway straight ... So lucky that i managed to snatch the front seat from gavin . Enjoyed the whole ride towards queensway . Ate curry chicken rice for lunch and went to search for my desired shirt for new year ! At first , found a long sleeve T-shirt . But , it is attached to a scarf . Imagined how would i be if im wearing it . It doesnt suit me so carried on to search . Bought a t-shirt which is long sleeve . Planned how would i be wearing during CNY le ! ( HAPPY !!! )
(235 days to 'N' LVLS Counting Down !!! )
(237 days to 'N' LVLS !!! )
Went home after 1st period of chemistry yesterday . Was feeling sick yesterday . So i asked han xiang to bring me to general office for me to go home . Achieve the permission to go home without parents to fetch , and went home straight . The picture was taken yesterday ! Was my dinner . Whipped it up myself ( : Its a FUSION FOOD ! A mixture of eastern and western cooking ! I am so hungry now !
Didnt went school today again . When i woke up , its already 7.56 am . Go school need to do cwo again and , Plus , i am definately very very tired . So , continued to sleep . Well , Friday didnt attend school , Monday went for 1 period and Tuesday didnt go school again ! I feel that i have lost the motivation in going to school after these 3 days . Seriously , dun feel like going to school . But , i will definately try hard !!! Btw , yesterday chem 's lesson receive our class test result ! Top in class !!! Hahaha ! 26/30 ( :
Hmmm , going out later in the evening . Hope to be back home early so i can rest early and be able to wake up tomoro for school !
(238 days to 'N' LVLS ! )
Happy birthday to Toh Kim Huat !
&
Happy ROD to Tan Rui Chun !!!
Hi hi , went to kimhuat 's and ah chun 's bbq on saturday . They are celebrating 2 big events . As you can see , i have already written on top . Which is , Duatao 's birthday and Ah chun celebrating his rod from ns .

Took a number of pics . Didnt ate much that night . Spent my time enjoying with them !! HAHAHA !! !


Back to my blog again !!! Hahaha ! Deleted previous post . Used the previous skin again . I dun like pink . I dun like black . But , i definately love the combination of pink and black !!! Well , some of you will say that its too pinkish . But , i LOVE IT !!!

Didnt attend school today , cant wake up in the morning . Was too tired . Hmmm , days and days have passed . 'N' Levels is reaching too ! Somehow excited and somehow feels that i may not be able to pass . Chinese new year is coming !! This year didnt bought much stuffs . Finish buying my shoe and shirt . Kind of boring huh ?

My life seems to have a 180 degree turn . I dunno why have that kind of feeling . But since school starts , i dun have that kind of energy to play and stay at home most of the time . So so tired everyday . In the past , I would definately sleep around 11+ and wake up for school the next day . But , this year , I am sleeping at the time of 12+ or 1+ ? Just dun feel like sleeping . Have a thought that sleeping is a waste of time .

As usual , i am still spending more than the amount i receive for my pocket money . I am such a spendthrift huh ? Trying hard to save money . But in the end , my hard work didnt paid off . Playing a new game intro-ed by ah zhong . Wonderking ! Somehow like maple . Playing it to kill time for weekdays as i am staying at home most of it ?? Okay okay , i am going out now !!!
Tan Kian Hou ~~~